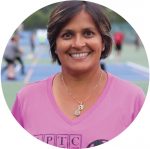 For the past 20 years, Hemel has owned/operated Alley Pond Park Courts, a 16–court indoor and outdoor public facility in Queens Village, NY, with tennis and pickleball.  She has hosted PPR  certification  workshops  at Alley Pond,  where she has  begun  an extensive  pickleball program.  Hemel is a "Dual Impact" Professional as she is certified by PTR and PPR.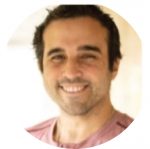 Jarrett Chirico is the Director of Racquets at Baltimore Country Club. He has spoken at PPR National Conferences and also at the 2020 & 2021 CMAA National Conference.  Jarrett is one of the original PPR Clinicians and was awarded the PPR Professional of the Year in 2020.  An expert on clay court pickleball, camps, and ratings, Jarrett is a "Triple Threat" as he is certified by PTR, PPR, & PPTR.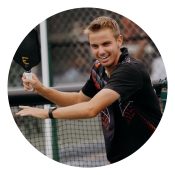 Collin was recently selected to serve on the PPR Board.  He has been actively involved in PPR since 2019 when he became a PPR Clinician. 

Collin regularly contributes as a PPR columnist to the PPR publication "Around the Post," as well as for the PPR column in Pickleball Magazine.

Collin and his brother Ben are the #1 world-ranked team, having won GOLD at the 2022 USA Pickleball Nationals.  In 2022, Collin received the prestigious PPR Chairman and President's award.

Collin is PPR sponsored player, and Electrum is his paddle sponsor.  He is the co-owner and founder of Pickleball 360, an excellent online instructional website.  Select 360 videos are part of a new PPR member benefit.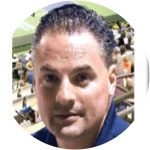 USA Pickleball Representative
Justin is the new Chief Operating Officer (COO) for USA Pickleball.  As their Executive Director, Justin successfully led the organization for several years.  Justin has been a speaker at PPR Conferences (East Coast & West Coast). PPR is the official education and certification organization of USA Pickleball.