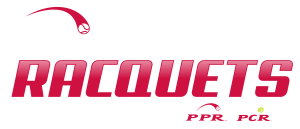 International Racquets
Conference
February 3rd 2024 to February 11th 2024
Welcome to Professional Pickleball Registry!
Home of the certification, education, and resources you need to become a qualified pickleball instructor!

CERTIFICATION
As the official education and certification partner of USA Pickleball, we are the standard when it comes to pickleball instructor certification. When you become PPR certified, you instantly earn the trust and respect of players, clubs, and facilities nationwide! Check out COURSES page to get started on your certification path!

BENEFITS
Being a PPR member means having access to everything that you need to be a great pickleball instructor. In addition to our top-notch educational resources, you'll enjoy equipment and clothing discounts, affordable liability insurance, career-building tools, and so much more! Learn more by visiting our Benefits page here.

EDUCATION
We provide you with the educational resources to not only become a qualified pickleball instructor, but an exceptional one. With exclusive access to our specialty courses, coaching magazine, and resource library, you can be confident that you are on the cutting edge of all things pickleball education! Visit our COURSES page for more information.

We love pickleball and those who teach it. It is our mission to educate, certify, and serve coaches so that the sport we love can continue to grow.  We are here to make becoming a great coach easier.  Whether it is providing you with the credentials you need to take your career to the next level, giving you access to the most current coaching methods that will help you deliver outstanding results to your students, or connecting you with like-minded coaches around the world, we are here to support you!

Official Education & Certification Partner of USA Pickleball
Becoming a ppr member is easy! Click the "Get Certified' button below to register for membership and choose a certification workshop to attend. Once we confirm you are also registered with USA Pickleball, you can immediately begin enjoying your membership benefits and exploring our educational resources!
Take a Certification Workshop
our dynamic certification workshops blend online and on-court learning for a complete educational experience. This approach, along with our member support, will set you up for success in your certification test and beyond!
Once you have studied the pre-course materials and attended the certification workshop, it will be time to show what you know! You'll take the test, get certified, and unlock the power of being a PPR certified instructor!
Discounted memberships are available for current PTR or PPTR members
"Before PPR developed its pickleball education and certification programs, it was like the wild west out there. It was so hard to find the resources, education, you needed to learn the fundamentals, and a certification that qualified you as a pickleball instructor was nowhere to be found. Because of PPR you now have access to everything you need to become a great instructor and have the credentials clubs and recreational centers are looking for. The game of pickleball is growing and PPR is helping instructors grow with it!"
President, Professional Pickleball Registry

Have any questions? We would love to help! Please enter your information and our friendly team will respond as quickly as possible.