International Racquets
Conference
February 3rd 2024 to February 11th 2024
Amplify Your
Coaching Journey
Elevate your skills, connect with industry pros, and enjoy a world-class sporting destination at Saddlebrook Resort in Tampa Bay.
Engage in interactive workshops, thrilling tournaments, and social events, fostering a vibrant community of like-minded professionals.
Immerse yourself in cutting-edge techniques, resources, and educational sessions led by top industry experts.
Connect and build lasting relationships with coaches from various sports, creating a network of support and growth opportunities.
PPR Pickleball Championships
February 2, 2024 - Women's Doubles & Men's Doubles February 3, 2024 - Mixed Doubles
$65 ENTRY FEE
$10 PER EVENT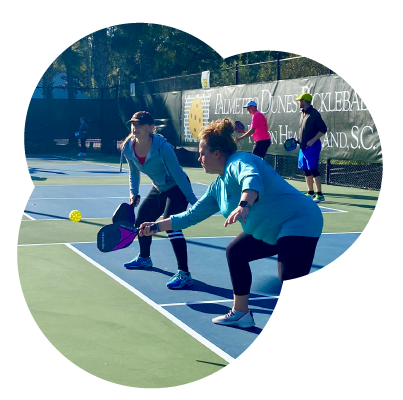 Industry -
Leading Speakers
Insights from the best in the racquet sports industry.
Your roadmap to the conference
Executive Director's
Workshop
Led by KK&W's esteemed professionals – Len Simard, Jon Sarosiek, Harry Gilbert, and guest General Managers from top clubs, this summit is designed to give you the tools and resources to help you run your racquet operation like a top-performing Platinum Club. This is not only for current general managers or directors, but also those aspiring to take a leadership role as well. 

The award-winning 480-acre Saddlebrook Resort has made a name for itself as a premier meeting and vacation destination as well as one of the nations preeminent athletic training facilities. Purposely planned as a car-free Walking Village the resort setting allows guests to easily walk everywhere surrounded by lagoons and cypress trees. Families and groups visiting our upscale hotel near Tampa Florida may choose from 540 suites with a total of 800 bedrooms clustered around nine serene courtyards complete with gardens stone benches-stone paver walkways and native Florida landscaping. Exceptional restaurants and lounges-two golf courses-multiple tennis courts and more complete our offerings.
Saddlebrook Resort is conveniently located one mile east of I-75 at exit 279, which is 30 minutes north of Tampa International Airport. Non-stop transportation services to/from Tampa International Airport can be booked by Saddlebrook's Transportation Concierge. Please note that transportation reservations must be booked at least 24 hours in advance.

Please contact Erin Santiago for transportation reservations.