PPR Pickleball Conference
Hilton Head Island, SC // February 9 & 10, 2023
Learn and share with other successful coaches from around the country.

The Conference includes presentations in the classroom and oncourt!  Drills, games, coaching, programming ideas, and more.  Learn how to handle large groups, to run successful round robins, ideas to grow your business and more. 

Try the latest paddles, products and services at the Pickleball Trade Show.  The Awards Breakfast will honor some of your peers.  

In conjunction with the event, we'll have Specialty Courses like a Drill Clinic with Sarah Ansboury (Feb. 8) and a Rating & Improvement Clinic with Jarrett Chirico (Feb.11).  We'll have opportunities for you to complete your Certification – or retest.  And we'll have plenty of Open Play.  
11:30am – 4:30pm      PPR Certification Workshop with Sarah Ansboury (extra fee)
12:30 – 5:30pm   PPR Certification Workshop with Suzee Anderson (extra fee)
1 – 6pm      Registration and Checkin
5 – 7:00pm  Drills Workshop with Sarah Ansboury (extra fee)
6:30 – 7:15pm  Welcome Reception & Pickleball Trivia Contest
7:30am – 8:15am     Yoga for Flexibility
8:15-8:30am     PPR Conference Welcome 
9 – 11:45am     Classroom Presentations
Jarrett Chirico – Rate Your Students: The What, When & Why
Phillip Hayman – Perfect Partners: Tennis & Pickleball
Dr. Michelle Cleere – Ready, Set, Win!
Dick Osmon – New Pickleball Rules & What Coaches Need to Know
11:45am-1:45pm    Tradeshow & Demo Courts/ Lunch on Your Own
1:45– 5:15pm     Oncourt Presentations
Sarah Ansboury – Strategies for Your Best Game
Neil Witherow – Why Pickleball is Great for Your Tennis Game
Suzee Anderson – Progressive Lesson Planning for the Adult Improver
Graeme Joffe – Pickleball 101 Top Tips for Teaching Beginners
5:30-7:30pm      Open Play
7:45 – 8:45am   PPR Awards Breakfast – honoring our outstanding members
9 – Noon      Classroom Presentations
Taylor Taylor – Principles vs. Rules
David Robinson – Pickleball: Connecting infrastructure & Programming
Amy Pazahanick – Implementing Successful Programs
Harris Williams – Turn Your Passion Into Profits – Your Business Plan
Craig Pippert – Intro to Adaptive Pickleball – Play It Forward
12:30 – 1:30pm Lunch on Your Own / Open Play
1:30 – 5pm  Oncourt Presentations
Jeff Rausch – Technical Progressions for Pickleball
Lisa Duncan courtesy of GAMMA– Developing a Game Strategy against the Heavy Hitters
Hope Tolley – Get Beginners Rallying with this Rally Progression
Reggie Sanderson – Games People Play
Growth of our Sport – Panel Discussion
6-8pm    Open Play
9 – 11am   Ratings & Improvement Clinic (extra fee)
12 – 5pm  PPR Certification Workshop with Reggie Anderson (extra fee)
12 – 2pm  Drills workshop with Sara Ansboury (extra fee)
4pm –  Retesting opportunities – Register in advance (extra fee)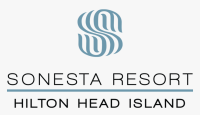 Sonesta Resort
130 Shipyard Dr
Hilton Head Island, SC 29928, US
Each year, over 25 industry vendors gather at the PPR Conference for the tradeshow to show their latest products and services. Attendees have the opportunity to network AND get out on the court to try out products.
Interested in having a booth?